Rockwood (and Thriller) News
Saturday, February 5, 2022
Guess what time it is?
Join the Rockwoodcomic Fan Club on Facebook! It's free!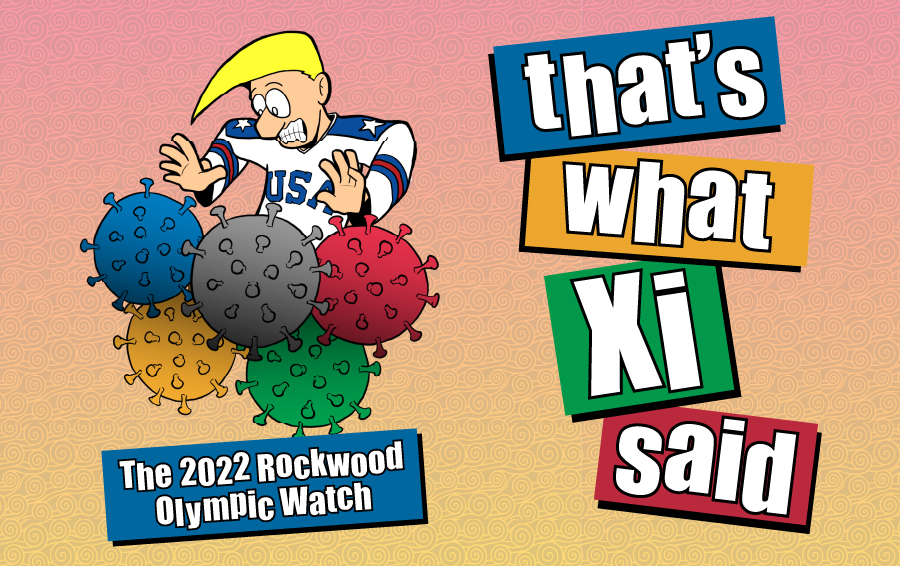 Thriller Links:
You'd think this story would have died by now, but we still get questions about it. So here are all the links we have:
First of all, the original Wedding Thriller Dance now has over 12 million hits. Amazing!
Michael Jackson, though deceased, still counts us as one of his "favorites" (you'll have to scroll down, but we're there).
We hit all the major networks:
ABC, our first TV appearance on Good Morning America in 2007
ABC, GMA liked it so much, they did it again a few months later
ABC again, in their short-lived "iCaught" series
ABC (what is it with them?) on Nightline, of all places (our part starts at 2:03)
NBC, on the Nightly News (start at 1:25)
CBS, on the Early Show (start at 2:18)
Fox, on The Morning Show with Mike and Juliet (since cancelled)
I have a copy of the Mike and Juliet show hanging around somewhere. Given that they're gone now, I really ought to post it up to YouTube. Maybe later.
Other Thriller sightings:
There used to be others. Inside Edition did a story on us, as did a local newspaper, but those links are long since dead. Like we said, it was years ago! We've also heard that the video appeared many places overseas, but we don't have any links to prove that. If you find one, let us know! We'd love to hear about it.

---
It is the official policy of Team Rockwood that if you want to use any Rockwood comic strips on your web site, you may. In fact, we encourage it. However, in return, we do ask that you link back to us. If you're going to use our strip, it's only fair, don't you think?
---
---
© Copyright 2020 Brian Lundmark, all images and text on this page.
All rights reserved. Tell me about it!